I am OBSESSED with the Kardashians. And it has only been a matter of time before Kim got engaged and it finally happened!. Her boyfriend Kris, from the New Jersey Nets proposed to her after 6 months. They got engaged last week but it became public today on the cover of People Magazine.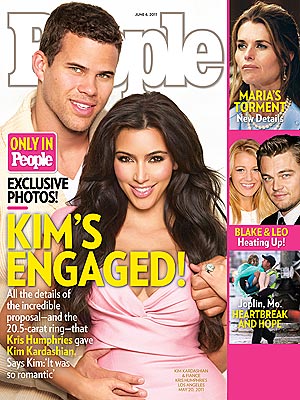 The ring reportedly cost $2 million dollars! Her younger sister Khloe said that Kims ring made hers look tiny.
Poor Kourtney when will her and Scott get engaged... or will they?